By now, most of us are well into some form of quarantine, and there's been a lot written about Covid-19's impact on the world's health as well as the impact on the economy. Here at LifeStreet, we're feeling incredibly thankful and fortunate that our work has been able to go on uninterrupted, and are cognizant that this is not the case for most people affected by the pandemic.
Our thoughts are with everyone facing difficulties during these times. Health and safety is front of mind, and we praise all essential workers who are working tirelessly through this pandemic.
As a mobile gaming focused DSP, we wanted to coalesce some data that's out there, share our view of the impacts of the pandemic on the in-app programmatic landscape, and offer our view on what the next phase of the impact will likely look like. Here are a few early data points and takeaways from our side:
Quick UA / programmatic insights:
Gaming is one of only two verticals that has shown double digit programmatic spend growth during the last month. *source Mopub

Lockdown measures have significantly impacted weekly time spent in apps with a 20% YoY growth. *source AppAnnie
Spend reductions from brands & directly affected industries combined with an increase in supply have led to significantly lower CPMs. On average LifeStreet's CPMs have dropped by nearly 25% in the US.
Ad engagement is up, with impression to install rates growing by an average of 23%.
These factors have led to significantly reduced CPIs that are driving performance in gaming. In the US, CPIs have dropped by over 35% since shelter in place orders were broadly implemented across the country.
ROAS has held strong — though the primary driver is due to lowered CPIs, as opposed to increased purchases in games (more on this soon)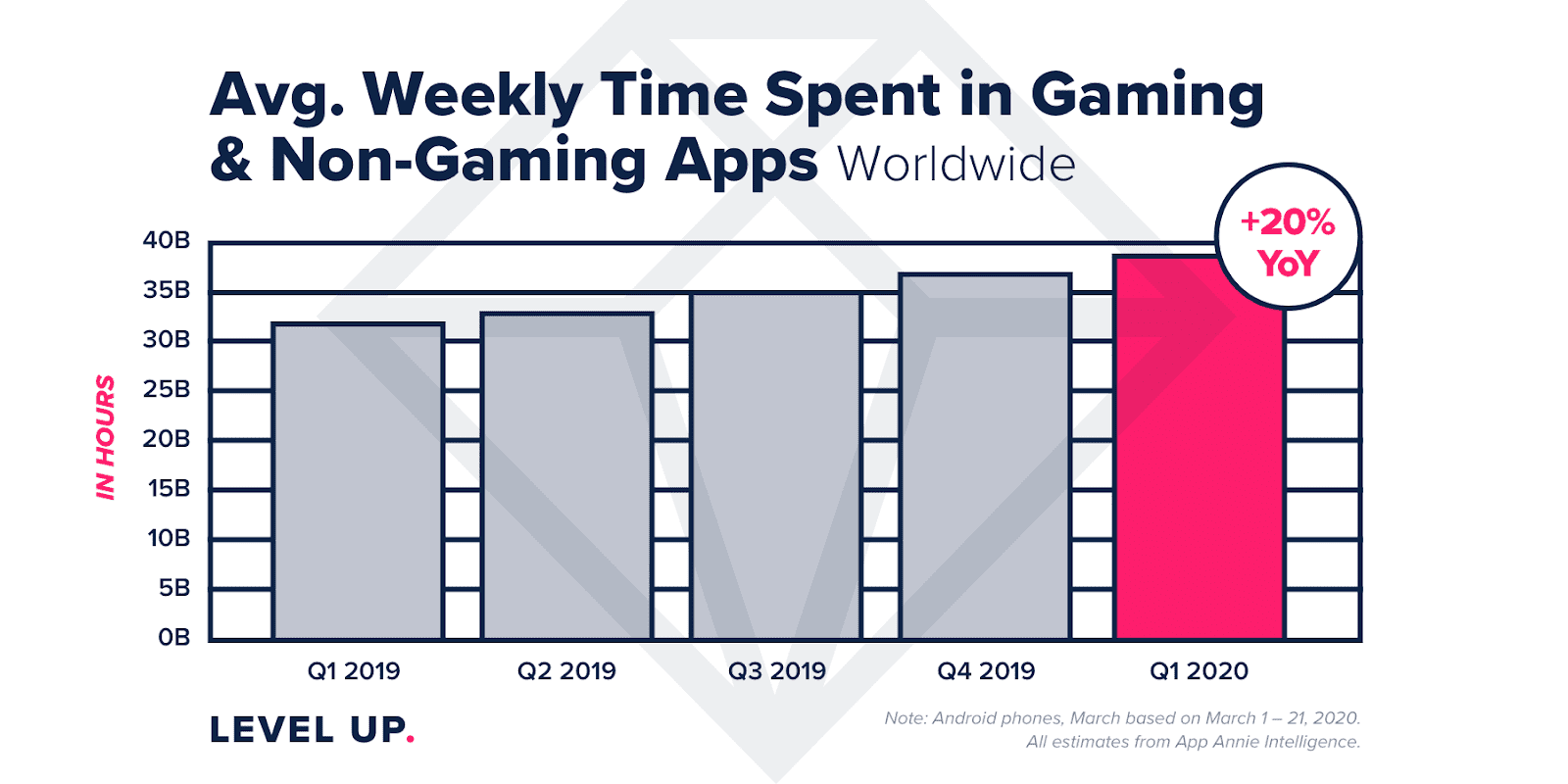 The elephant in the room:
The big unanswered question for app developers is whether or not user LTV curves will take on a new shape during this downturn. Unfortunately, we don't have any good comparisons, since both during the flu pandemic of 1918 or the recession of 2008, no one was playing games on a mobile device.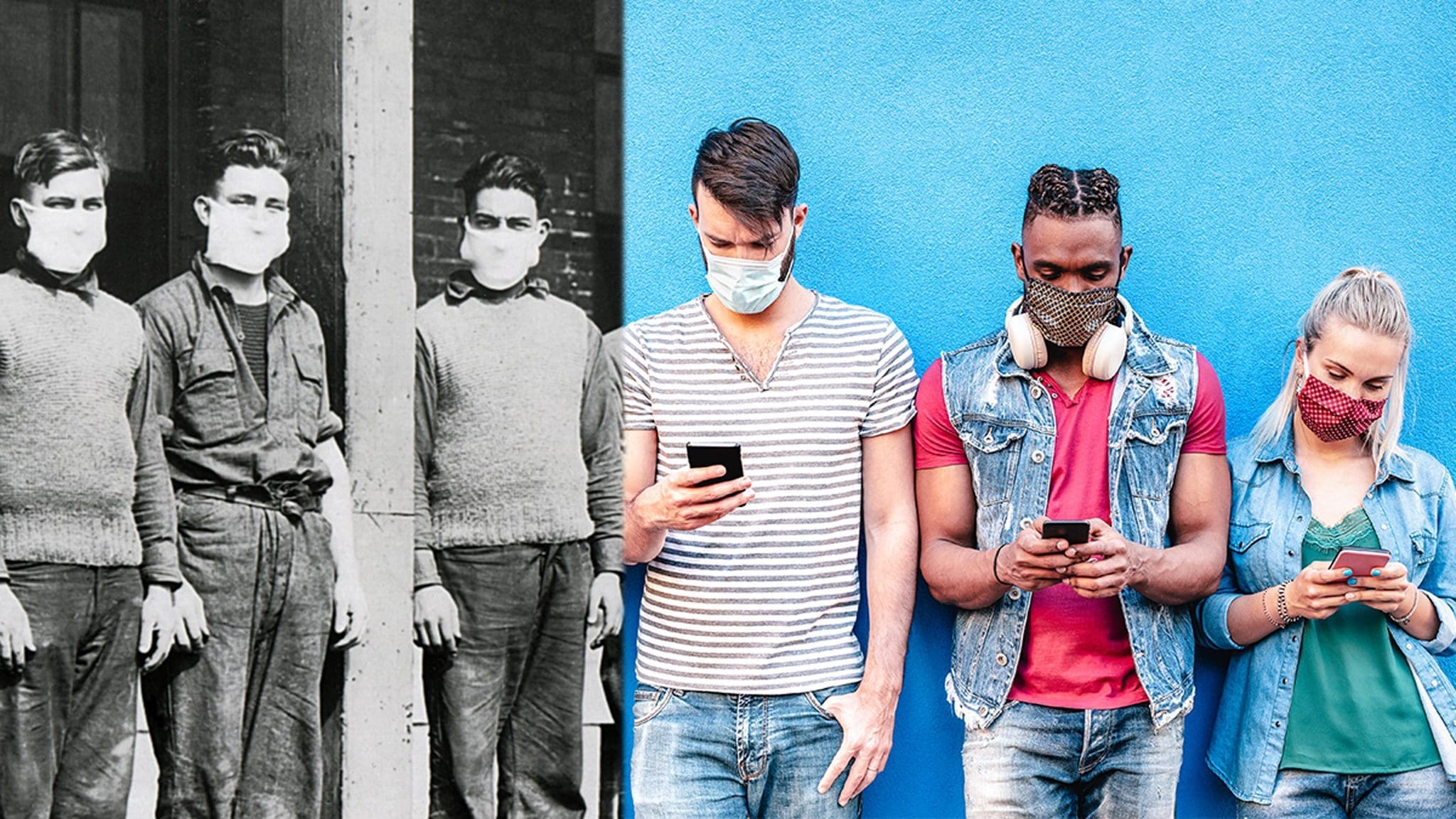 That said — while there is certainly reason for caution, early indicators have been strong. As of this moment, games continue to monetize well. D7 retention up 18% network wide since early Feb, and D7 ARPU has held steady. The adage 'past performance is no guarantee of future results" is perhaps more true than ever today.
Not all games may be equally positioned to benefit:
With global CPMs continuing to fall, titles that rely primarily on IAP for monetization may be at an advantage compared to those that are reliant on ad monetization. Early indicators are that CPMs on ad networks that rely on gaming are holding up, but that Facebook and other networks with a broader demand mix have seen CPMs take a hit. Developers that rely primarily on ad monetization may need to react by lowering CPI targets to compensate for reduced ad revenue.
Broadly speaking, any app that relies significantly on Facebook/Google for ad monetization is likely to have revenue impacted for the foreseeable future.
Where do we go from here?
Now that we know the basic shape of the initial economic impact of the coronavirus, there's a lot of speculation about what comes next. We'll try to limit this to the impact on the in-app programmatic market in the US, but it's impossible not to have baked in epidemiological & economic assumptions about Covid-19's trajectory.
Key Macro trends we expect:
While we're likely at peak 'daily life disruption', we don't see a clear path to normalcy in our daily lives until mid to late 2021.
There will continue to be significantly lower consumer spending through at least the end of 2020.
There will not be an easy way to jump start the economy, and employment levels & wage stagnation will be issues well beyond the end of 2020.
Projected impact on the programmatic gaming sector:
CPMs will continue to remain suppressed for the foreseeable future (beyond Q4 2020).
At some point, the temporary lift in ad engagement will wane as users acclimate to their new situations, and restrictions are slowly lifted.
We expect UA budgets to remain significant, though concentrate more towards developers who have the capital and risk appetite to invest in growing their market share.
Risk averse smaller developers will err on the conservative side, and likely stick to Facebook to deploy limited budgets.
Mobile gaming will continue to outperform most sectors of the economy, though longer term economic uncertainty may drag down in-app consumer spending.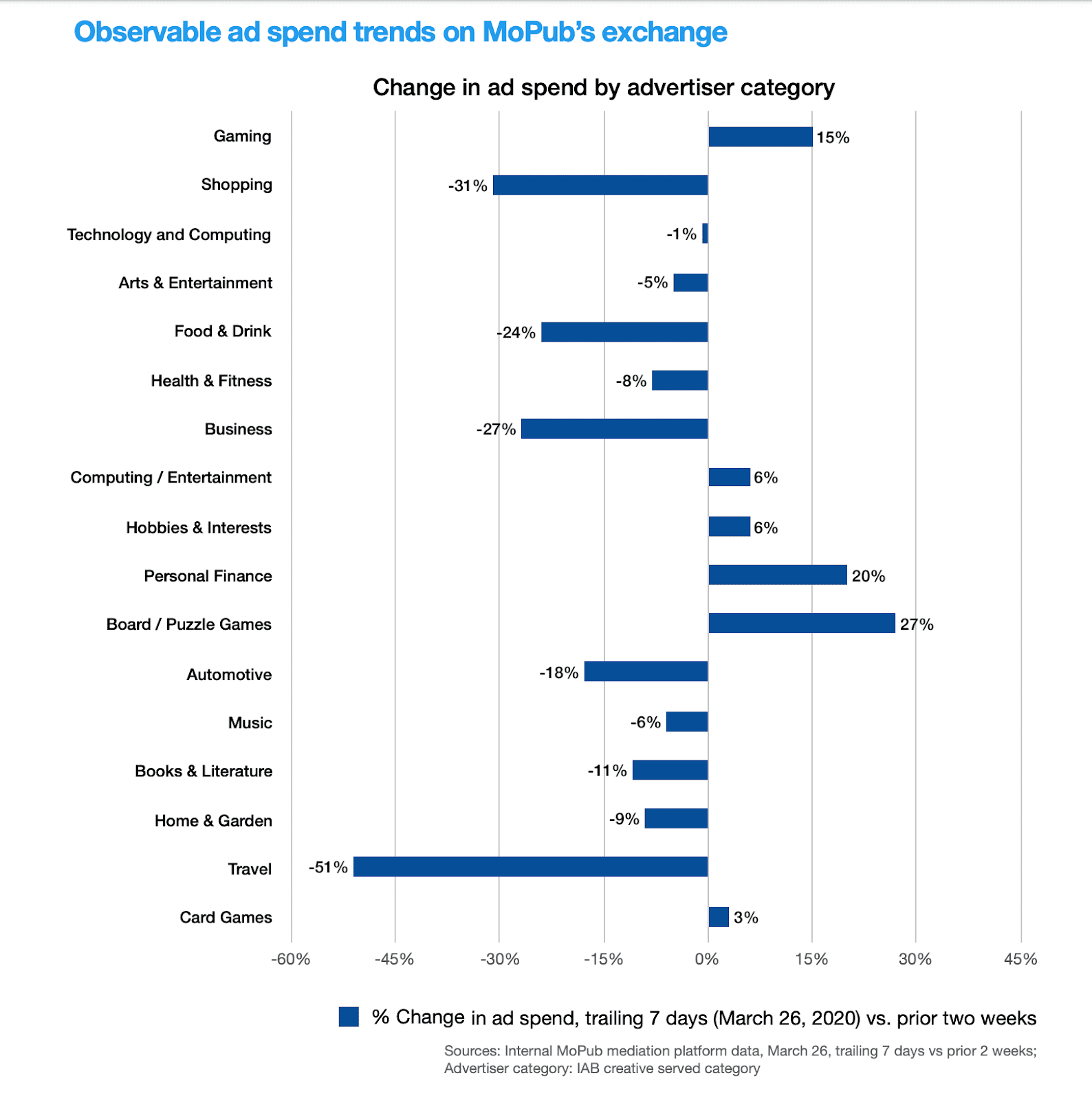 The final word:
While all signs point to the coronavirus pushing the economy into a longer term recession, we remain optimistic about the overall health of the mobile gaming sector, and believe that early data points will broadly hold: lower priced programmatic inventory will allow developers to continue to benefit from reduced CPIs & steady or increasing ROAS. At the same time, developers should remain cautious with regards to changes in their LTV curve and be prepared to react quickly in this fast changing market.