At LifeStreet, many members of our team have been with the company for the better part of a decade. Individually and as a collective group, their experiences, knowledge, and personalities have made the company what it is today. We're excited to introduce you, one by one, to LifeStreet's legends.
Advocate, Decorate & Fate By Design
What is some of the most valuable advice you've learned from a colleague?
To always advocate for myself, to not be afraid to ask for what I deserve and to support others who advocate for themselves. I think it can be hard to understand your worth when you're a younger female in tech. It can be scary to be vulnerable, but I believe good things happen by starting the conversation.
What's a new hobby you picked up recently?
Being an only child, I always kept myself busy with a lot of hobbies. Nowadays, I usually have at least three to four new things I'm obsessing over. During quarantine, I picked up relevant hobbies – learning to use a sewing machine to make masks, rebuilding my 3D printer to make face shields and baking sourdough bread using starter from a coworker. Lately, I've been really into aquascaping – which began around the time I had to take the office fish home for quarantine. It involves decorating an aquarium with different aquatic plants, rocks, stones and driftwood. I really enjoy it because it combines my love of plants with my need for a creative outlet and watching the fish swim around in it is relaxing.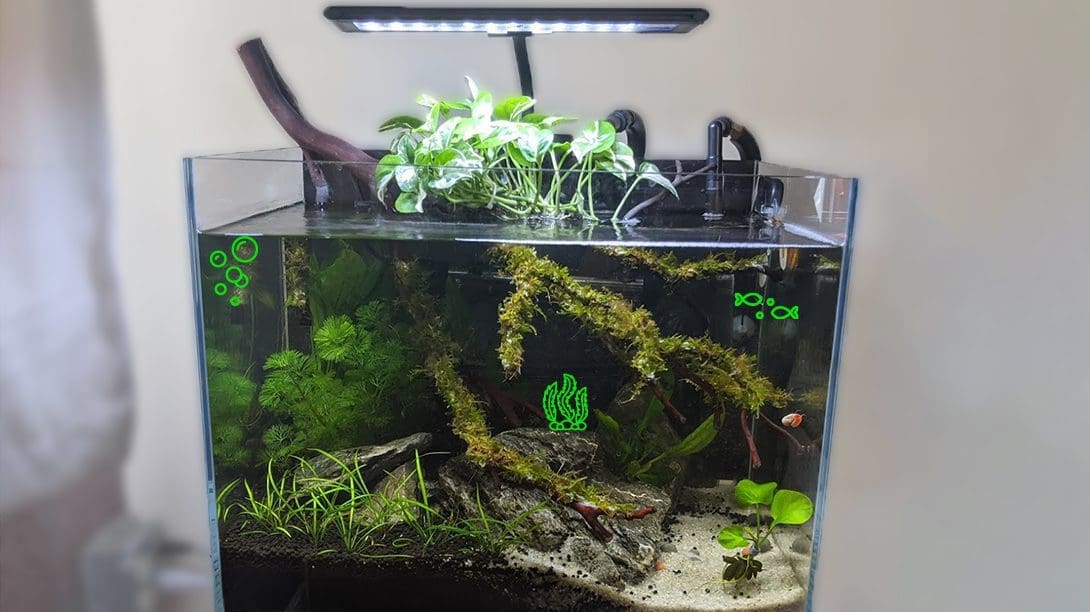 Underwater home of Much the betta fish, Pat & Pete the catfish and 9 different living plants!
What did you want to be when you grew up?
I always wanted to be a designer – I did a lot of art as a kid. I was always crafting or doing something on my own – my grandpa would teach me how to draw too. He used to draw illustrations for medical books to pay his way through medical school. When I was in grade school, I just wanted to do art projects. In high school, I did yearbook where I was the editor-in-chief, so that got me into Adobe products – that was the first time I had something to actually apply my skills to. So, I've always been on this path to be a designer.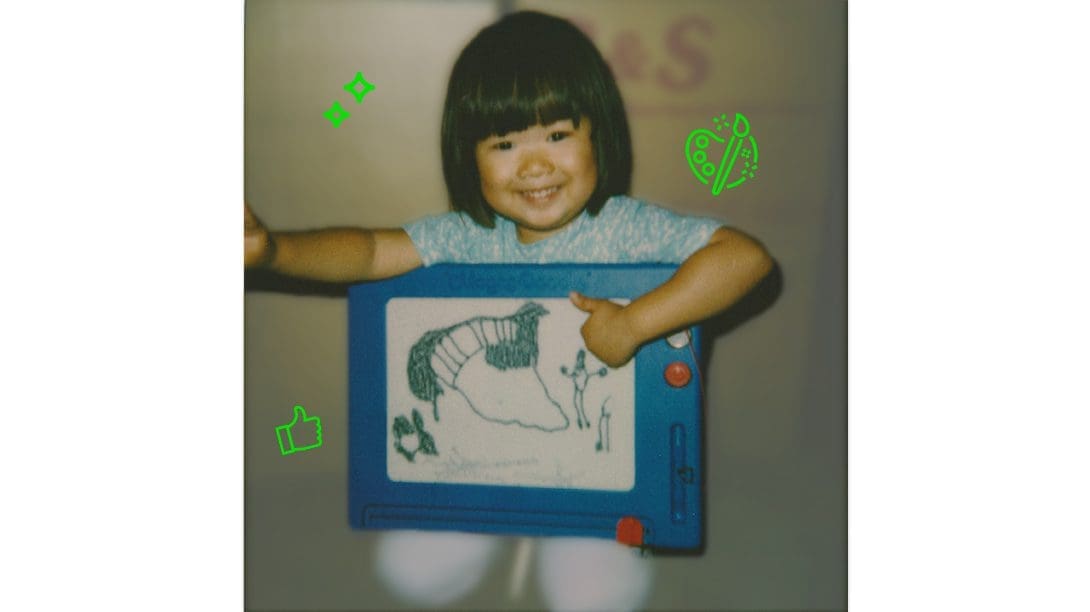 Artist from the start – 3 year-old Andi and her magnetic masterpiece of the San Francisco Bay and Golden Gate Bridge.
Life at LifeStreet
What are you most excited for in your role this year?
Marketing – this year I've had the most marketing projects I've had in my 9 years combined. It's been incredibly challenging, almost like starting a whole new job – but it's also been the most proud I've been about the work I've produced and I have marketing and Alina (our Head of Marketing and Communications) to thank for that. LifeStreet has a lot of amazing things coming out this year that we'll be talking about and I'm so excited for it.
What's the best thing about working in ad tech? What's the most challenging thing about working in adtech?
Every day there's a new challenge – whether it's scraping the internet to find assets because the advertiser doesn't provide any, evolving ad styles, new guidelines and restrictions, urgent turnaround times, or the next apocalypse for the industry – there's always a new puzzle to solve and it's both exciting and exhausting.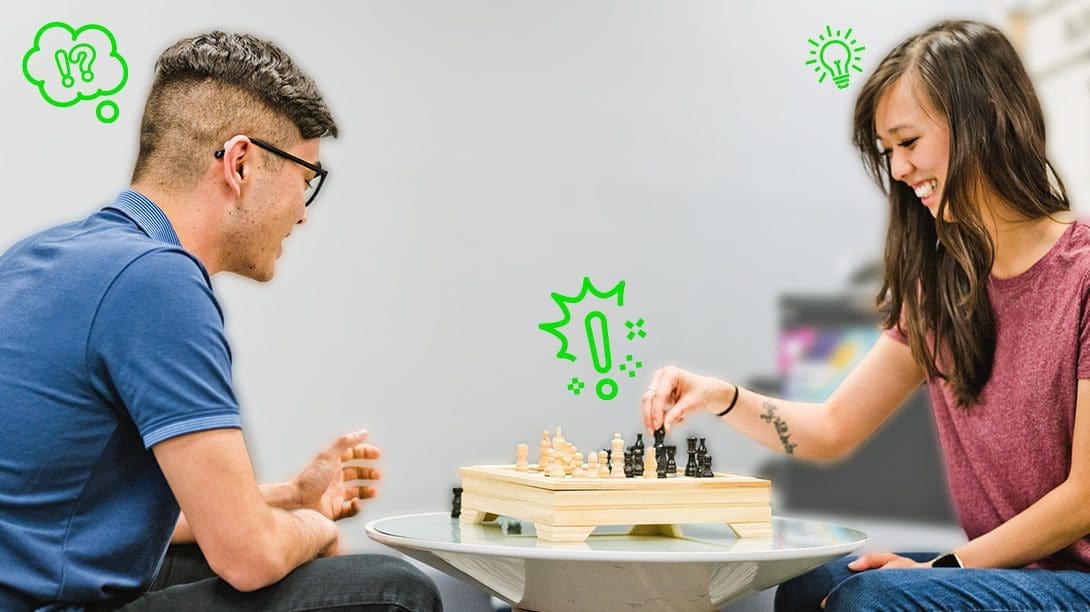 Once a-pawn a time, back when offices still existed – the rook-ie vs. the queen.
What has been a professional highlight for you?
I'm a three-time LifeStreet fantasy football league champion. I joined the LifeStreet league and actually won my first year. From that moment, it lit a fire in me to get really into fantasy football. With fantasy football, if you just put in the time you'll get pretty far.
Three cheers for the reigning 2018 San Francisco Bocce League champions!