Many members of the LifeStreet team have been with the company for the better part of a decade. Individually and collectively as a group, their experience, knowledge, and personalities have made the company what it is today.
A Recipe For Wanderlust
What's one hobby you'd love to get into?
A lot of people know this already, but I love to travel. That's my hobby – it's convenient because my husband used to travel a lot for work and with me working from home all these years, I was able to tag along when he goes on his business trips. I've been able to go to a lot of different places – Washington D.C., New Orleans, Seattle, Chicago, and New York. It's been really nice to get to travel a lot. That's a main hobby that I've had for a long time.
Aside from that, I also love cooking. During COVID, I wanted to try making new dishes. I'm on Pinterest a lot collecting recipes and trying new, fun, and challenging dishes. I made Spanakopita once, which is one of my husband's favorites, and I thought there was no way I could make that and it turned out to be one of the easiest dishes. This past year around Lunar New Year, I made dumplings for the first time. It was really cool – we got bamboo baskets to steam the dumplings before I fried them. It was a lot of fun. It pushes me because my husband doesn't like to cook, so if I don't cook we're not going to eat.
What is your favorite season and why?
Being from Half Moon Bay, widely recognized as the pumpkin capital of the U.S., fall is my favorite season. I enjoy snuggling up on my couch watching crime and British shows while sipping hot cocoa. Every year, I look forward to Halloween as well as Thanksgiving. It gives me the opportunity to host parties, try new recipes, and dress up in various costumes. I also get to spend time with my hometown friends and family during this time of year, which is very important to me since I currently live outside of California.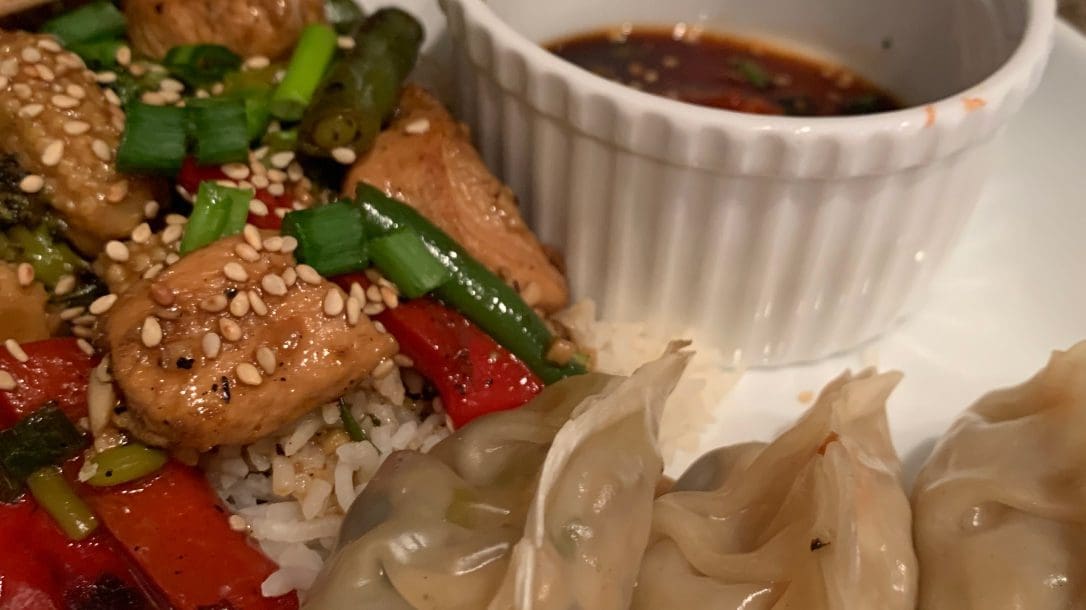 Handmade pork and beef dumplings served with garlic chili sauce and chicken stir-fry for Lunar New Year!
What real or fictional place would you most like to visit?
I would love to visit the Great Blue Hole in the Caribbean. That place is amazing. I saw someone recently posted a picture of them flying over it and I was like, "Oh my gosh, I want to see this." It's off Belize, and it's this coral reef that's shaped like a circle. The different colors of the water come together to make it this magical blue color. It's amazing. You can go scuba diving there, so you can take a tour from Belize.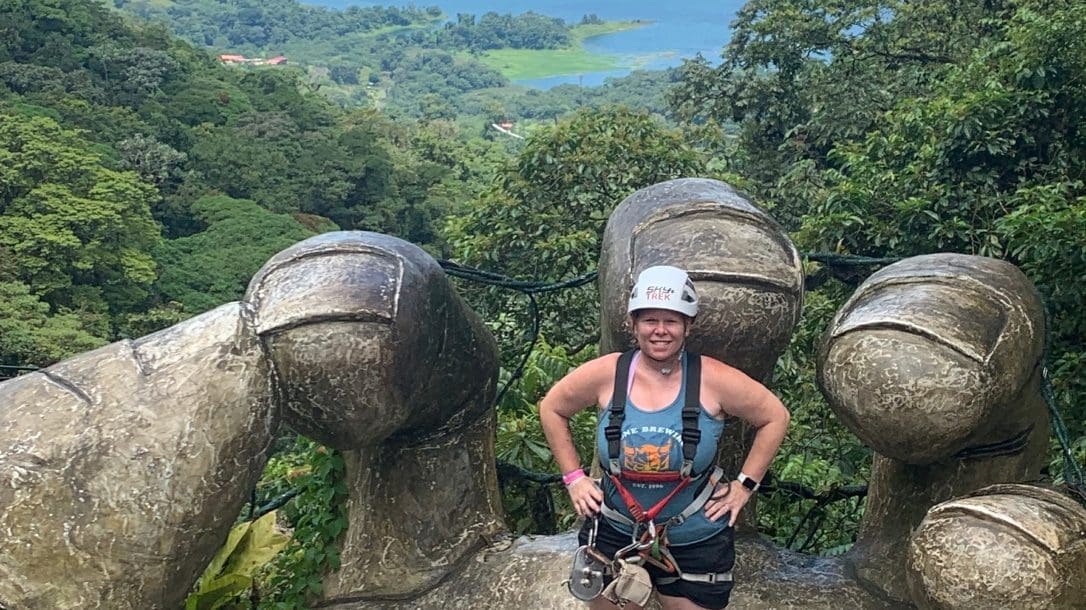 Christina in Costa Rica overlooking Lake Arenal before ziplining through the rainforest.
Life at LifeStreet
How would you say your role has changed over the years?
In the beginning, I was focused on the day-to-day interactions with our clients and as the years have passed, I've grown to manage the team. I became more of a liaison to the other parts of our teams as well as a mentor to people we've onboarded. I was mentoring them and helping them grow into their positions. It's been great to grow into being a leader of our team.
What about LifeStreet has made you want to stay for 12 years?
The people. Everyone says this, but it's very true – we have an amazing team that is great to work with on an everyday basis. Everyone's so knowledgeable and they bring such passion to our work environment. It's harder now that we don't get to see that on a daily basis and interact with everyone in person.
I'm also really impressed by the technology that our team has built. We have continued to evolve with the changes in the industry – when it came to iOS 14, we were making those changes a lot quicker than our competitors. It's interesting to see how we're proactive rather than reactive. Overall, I think the people are amazing here – I love working with everyone. It's sad when you see people go, but everyone needs to evolve and grow their wings and expand their career paths.
Work hard and play harder – LifeStreeters at Fireside Bar in San Francisco's Sunset District in 2018.
What's your favorite memory from work?
I love our team events and outings. It's great to see people coming together and everyone is so goofy. We've gone bowling and done segway tours – I just love getting together with everyone. I think when we have our company events, we let loose a little bit and have a lot of fun. Even though we're all different ages and at different aspects of our life, when we come together we still have a great time.
Back in the day, we used to do these global engineering events called GTS, Global Technology Summit, and we would go to various places. My favorite event was when we went to Pismo Beach – we all got together at this hotel and in the evening, they had this really cool beach party with a DJ. It was freezing, but we all bundled up in our jackets. The next day, we rode dune buggies.
The reason why I loved it was because we got together with everyone – all our employees came over from Europe and it was great talking with them and getting to know them. I built some really good relationships and friendships with some of them who are no longer with the company and I still love talking to them. We all have different personalities and nationalities, so it's great to come together and learn more about each other.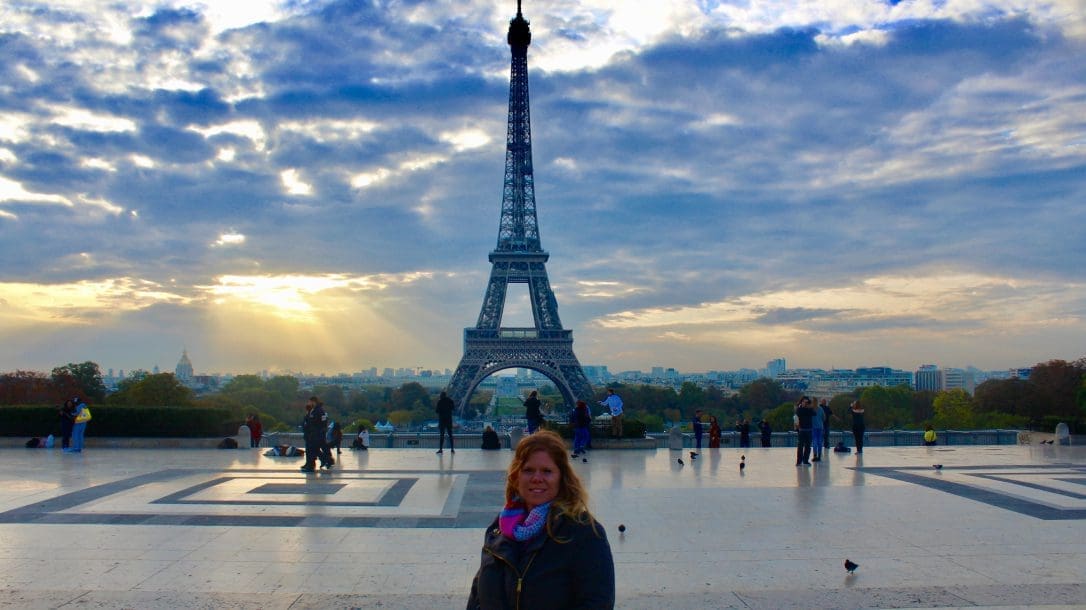 Nothing like a sunrise in Paris, which happens to be Christina's favorite city.