Case Study – Fluent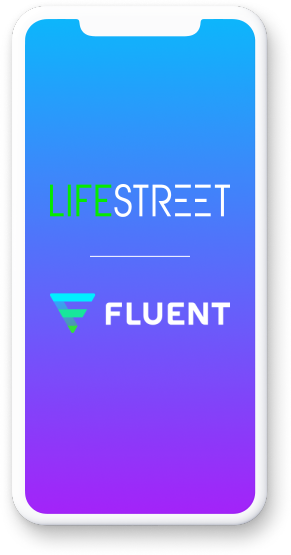 Fluent, Inc. is a global data-driven performance marketing company and trusted growth partner for leading brands. Experts in creating value for consumers, Fluent leverages its consumer database, digital media portfolio, and proprietary data science and technology to deliver outcome-based solutions for marketers.
Fluent, Inc. sees ROAS increase an average of 22% with LifeStreet
Challenge
To drive quality traffic to its flagship media property, flashrewards.co, Fluent needed to identify and target users interested in signing up for its rewards program. Fluent partnered with LifeStreet to run rewarded in-app to mobile web campaigns. With a simple display ad, LifeStreet succeeded in reaching Fluent's goal of 100% day one ROAS.
Several months after the campaigns launched, performance plateaued and CPRs (cost per registration) started to increase. The LifeStreet team evaluated both campaigns and identified creative template optimizations as an opportunity to drive the largest impact on performance.
Solution
Based on LifeStreet's creative testing history, and proprietary research on competitors' creative, the LifeStreet team designed a creative template featuring an in-app display ad that matched the appearance of the landing page (referred to as the "prelander"). Before applying the prelander template to each of the two campaigns, LifeStreet ran a series of A/B tests to determine the efficacy of the new ad template when measured against the advertiser-provided ad.
Offer 1 creative test and lift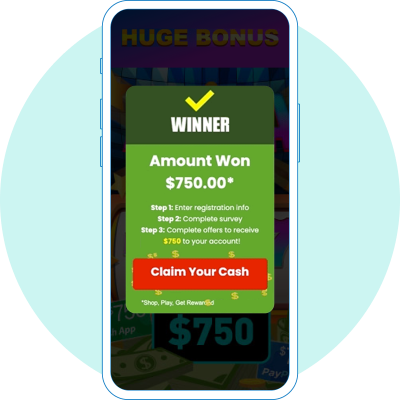 LifeStreet's creative templates outperform advertiser's creative
Offer 2 creative test and lift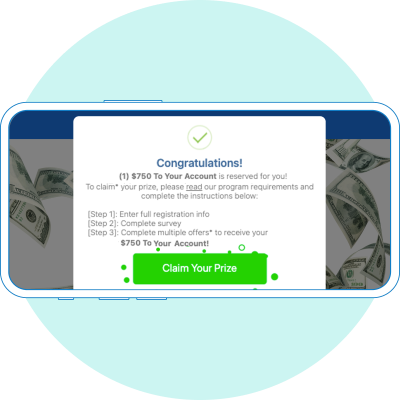 | | |
| --- | --- |
| | |
| | |
| Headline copy & button color | |
| | |
| | |
LifeStreet's creative templates outperform advertiser's creative
The results of LifeStreet's A/B prelander test saw huge lifts in yield (conversion / impressions). After finding that the new creative template outperformed the original ad, LifeStreet continued to test various elements such as CTAs, animation, and copy. This iterative testing strategy allowed the team to quickly identify new creative lifts, increasing engagement with Fluent's in-app ads. The new creative templates, combined with LifeStreet's real-time optimizations, drove down CPRs while incrementally increasing ROAS and scale.