Case Study – Fyber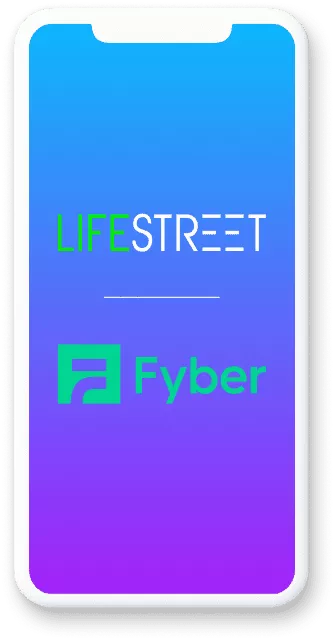 Fyber is a leading advertising technology company that empowers app developers to execute smart ad monetization strategies through a unified mobile supply side platform. Serving approximately 600 million unique users per month, Fyber works with thousands of the world's leading mobile game publishers and advertisers.
Top 2 exchange partner for LifeStreet
19X growth in spend from LifeStreet between 2019-2020
Fyber and LifeStreet team up to drive success for UA marketers with MRAID and video ad formats
Challenge
Fyber Marketplace has direct access to top-ranking mobile app publishers, scale, and serves ads across formats. Fyber recognized that over the years, video and MRAID had become a growing portion of performance advertisers' spend and were now essential formats for app install campaigns. As it wanted to attract even more premium buyers to its portfolio of demand partners, Fyber needed to help marketers optimize their acquisition funnel across MRAID and video.
Solution
Seeking to update their SDK, Fyber selected LifeStreet as a Q&A partner for the process. With a clearly defined strategy, test scenarios, and a strong feedback loop, LifeStreet was able to help Fyber understand the technical impact of any SDK updates they made in order to comply with VAST and MRAID requirements. As a result, Fyber was able to quickly and effectively troubleshoot integration glitches and SDK bugs.
Results
The strong technical relationship between Fyber and LifeStreet helped Fyber develop a world-class SDK with a video player that seamlessly delivers and measures high-impact video creatives. In turn, LifeStreet is able to drive strong results for its advertisers' investments with video through Fyber Marketplace.
UA marketers see performance lift with improved ad experience across video and MRAID:
33% increase in ROAS between 2019 vs. 2020
8X YoY install volume growth
300% pay rate increase
30X more players