Case Study – Huuuge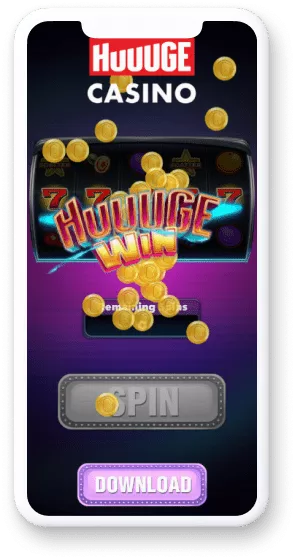 True to its vision, Huuuge Games is making mobile gaming a "massively social experience." Super Sized, Billionaire Casino, and Stars Slots are just a few of the social casino titles that are transforming the free-to-play casual gaming market through real-time gameplay features. 1.5 million daily active users across 195 countries tap into Huuuge social casino games to do more than just play the slots–they join clubs, win prizes, and invite friends to compete.
D7 ROAS increases 53% for Huuuge Games with LifeStreet's LAT Campaign
Challenge
Huuuge Casino Slots Vegas 777 is among the titles that Huuuge
has partnered with LifeStreet on over the years. Players can
enjoy any number of slot casino experiences from a variety of
formats and themes. For this particular game, Huuuge wanted to acquire more paying customers at scale with the goal of improving Day 7 ROAS (return on ad spend).
Solution
Huuuge has always been open to exploring new buying opportunities and agreed to LifeStreet's recommendation that they include a small percentage of LAT (Limited Ad Tracking) users as part of their inventory mix.
Because LifeStreet had been purchasing LAT users since the release of iOS 10 in 2016, it had fine tuned its ML (machine learning) model to deliver the best performance possible without the IDFA (Identifier for Advertiser). A lack of competition for this inventory meant LifeStreet was able to acquire more quality users for less and collect more training data for its ML model.
Results
Initial results indicated that the LAT audience segment performed better than the IDFA traffic. Surprised, Huuuge decided to run two separate campaigns, dividing traffic and budget evenly between LAT and IDFA users.
When compared to the IDFA campaign, the LAT campaign exceeded all KPI benchmarks:
1.85X higher payer rate among US and worldwide LAT payers
13.7X higher worldwide D7 ROAS
16.4X higher worldwide D30 ROAS
3.7X higher US D7 ROAS
4.5X higher US D30 ROAS